Bye bye Buick Enclave | Hello world of Cadillac | New endeavor for 2019
---
Well, the time has come to part ways with my Enclave. It has served me very well over the years and I've got no complaints for the duration of time I've spent with it. I was able to sell it for $10,000 CAD ($7,523USD) which is quite a deal considering it's a 2008 with over 210,000km racked up. The vehicle I ended up choosing is a black on black 2018 Cadillac XTS AWD premium luxury trim. It only has 19,000km (11,806m) on it and is in mint condition. I was able to get it for $36,500 minus my trade in value of $10,000 for a grand total of $26,500 (19,937USD). I also purchased a 6 year /160,000km warranty on top of that for a major discount as well. I definitely had to be patient to come across a deal such as this. I'll miss the Enclave, but I don't need as much space anymore. I'm 36 and my children are a bit older now, so it was time to downsize. It's time for a new endeavor and it's been very enjoyable so far!
Here's a few pictures of the Caddy I picked up.
Does anyone have any suggestions, opinions, or advice regarding this new purchase?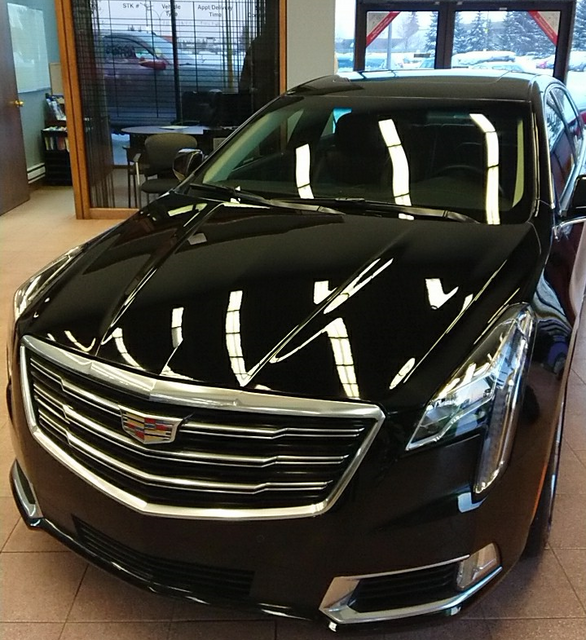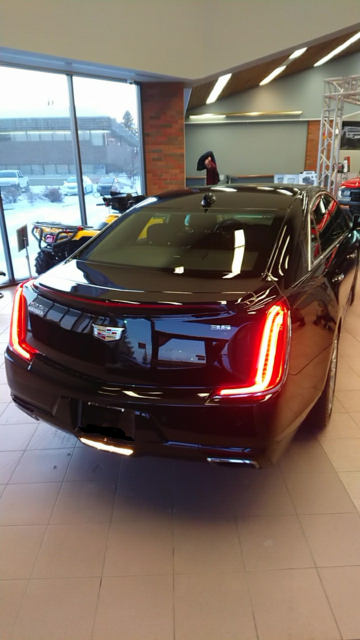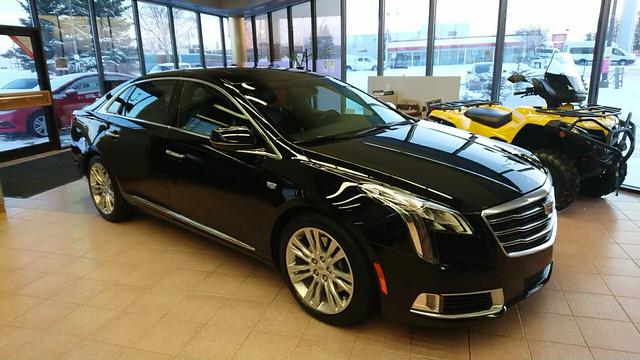 ---
My username is Skepticism because I was once skeptical about the Enclave and now think it's the most amazing vehicle I've ever owned. « 2008 CXL Cocoa Metallic (black leather) AWD with every option available and most importantly no wave-plate failure at 200,000km. Never has it seen the inside of a warm garage. Still going strong for 2019! »
Newbie
Join Date: Nov 2018
Posts: 8
You do realize since it's a black car it will never be clean. As soon as you wash it a moose will sneeze 500km away and it will show up on your vehicle. This is actually true since I own a black z28, I know about trying and failing to keep it clean.
Good luck on your new vehicle.