Discussion Starter
•
#1
•
87,000 miles.
5.5 yrs old.
How did I Know my factory shocks are bad?
I didnt.
I figured Id change for age,mileage, upcoming trip.
I had my shocks ordered via my VIN. A guy I Know works at a Caddy dealer and got me the parts from his parts warehouse.
AC DELCO 560-633 (which come back as OEM shocks)-- $63 each.
If you look up the part on AC DELCO- the parts come up with different #s depending on your wheel size/FWD or AWD.
Actually pretty simple for the rear.
Youll want to jack up the vehicle.
Take tire off.
Place Jack stand on the body as shown. (unless you have 2 jacks).
The jack is then used to control the up/down movement of the suspension.
If you dont use the jack--- when you remove the shock-- the suspension will move down- stretching the brake hose.
Socket and wrench to undo the bolts. I set the wrench in such a way- that its handle hits the suspension arm and I could use both hands to undo the bolt/nut.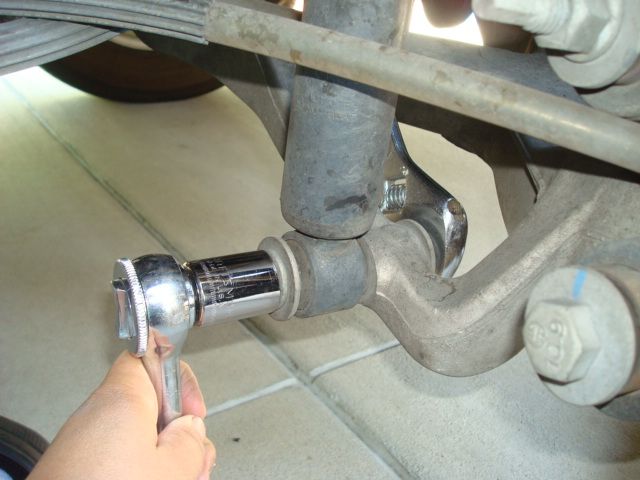 Use a combination of wrenches or sockets to undo the top bolts of the shock..... this will depend on your tools.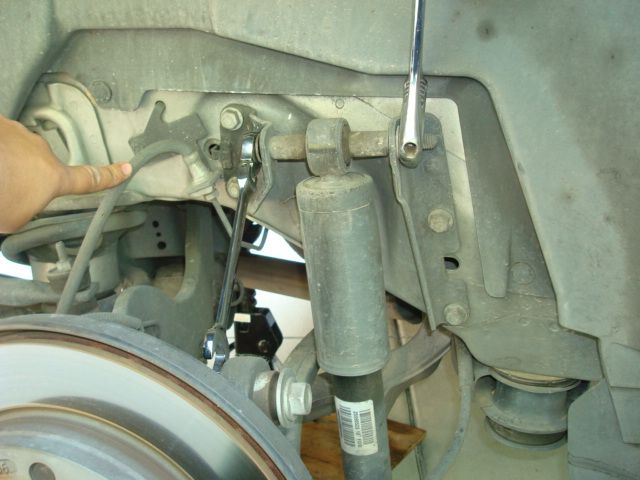 You will find- that if you loosen these 2 screws on this bracket- it will make taking out and putting back in the shock a little easier.
Once you replace the shock and put the big bolt back in you can tighten up these 2 bolts.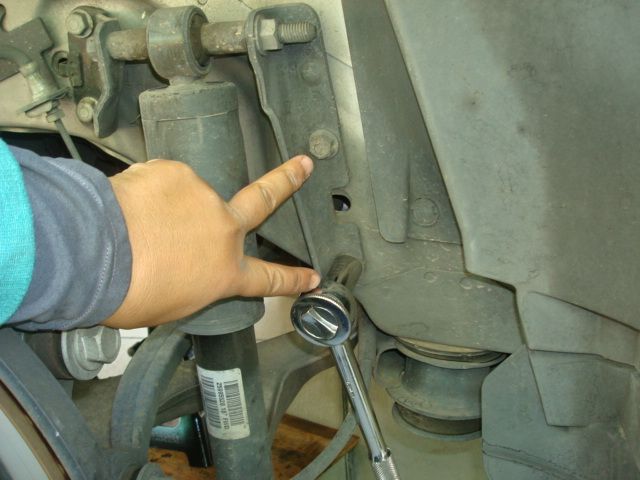 Torque specs on my 2010.
upper bolt 52 ft/lb
lower bolt- 74 ft/lb + 60 degrees.
What I found is that both shocks were not totally dead... but slow to return to its expanded state.
http://vid1156.photobucket.com/albums/p570/rbmo2/Traverse/MOV01903_zpsusbpg3bz.mp4