Discussion Starter
·
#1
·
Here is a video of the lighting of the enclave at night: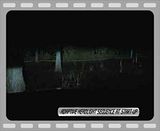 First off, I had the worst problem finding my Enclave. Nobody in my town had one and all that were coming in were accounted for, due to ordering. I saw the inventory sheet and it was pretty obvious that the Cocoa color was the most popular. However, I wanted a tri-coat which would make my search even more difficult.
I finally found a dealership, out in the middle of nowhere, 2 hours from me. It was a small mom and pop dealer and they told me they could get one in for me in a couple of days. They did and I got it yesterday after a 2 hour drive to the dealership!
I got everything I wanted.
I wanted my completely loaded to the brim. I'm 28 years old and this is the first time in my life I can afford something nice so I wanted it all!!!
I got the tricoat, CXL FWD (I didnt want the AWD due to extra weight and gas mileage consumption), got the confidence package and luxury package.
Now before I got any further, let me let you in on my past and perspective. My first car was a used 88 Chevy Blazer. Shortly after I got it, the engine was going to crap and the water pump blew up costing costing myself much frustration. I then went to a foreign car in the Toyota Tacoma and can say it was probably perfect in my mind. I LOVED IT! I got rid of it after selling my four-wheeler and wanted something easier to haul friends and family in. I debated if I should go back to American cars. My parents had horrible experiences in the past, even with Buick in 1988, including a lawsuit and arbitration, at which time my parents won the case. I remember sitting in the car at a stoplight, then starting to go and hearing an explosion sound, only to find out the transmission literally just fell apart. All of my worries are dispelled with Buick's new, great warranty! With that said, and my Chevy experience, I was really trying to figure out what to buy. AT the time, being 21, I LOVED the Olsmobile Alero. Obvioulsy my income was limited and at this time even this car was a financial "iffy situation" for me. I got it anyways and loved it for several years. In the last two years however, the thing is literaly falling apart underneath me. It's no longer under warranty and I've spent about $2,000 in the last year in repairs. I was fed up!
Just recently I was able to buy pretty much any car I wanted due to several reasons (I'm a blessed guy ;D). I wanted to stay under $60,000 and so I began my search. I was looking for style (Hey, I'm 28. Yes I'm married with a newborn but I'm still only 28), and a luxury feel. We travel alot on the road and I wanted something comfortable for driving and something comfortable for my wife and baby in the back.
My buying requirements:
* Navigation system (built in to dash)
* Third Row Seat
* At least 270 HP
* At least 23 MPG
* 2nd Row Captains Chairs (this was a biggy)
* Sunroof (this was a biggy for my wife)
* Leather (biggy)
* DVD Player (biggy)
I looked first at the Hyundai VeraCruz (Hey, I have the money to spend but I figured if I saved money on the car I could use the rest somewhere else). I really liked the Vera Cruz but I felt as though I really just wanted something more. REally I have no complaints of the Vera Cruz and can say that Hyundai is really impressing me these days (along with their new Sonata). I give them thumbs up for where they're taking that company.
So VeraCruz was out. I just wanted something more. Though it was nice, the cockpit felt a little too plastic-infested (most cars are but you dont think about it much, in here, you think about it).
I looked at the Audi Q7 and fell in love!!! I loved the look and the feel of the car. Great car!
I looked at the Volvo SUV and thought I sort of liked it, I dont know how they justify that price vs. what you get. SEriously, I dont get it.
I saw the Lexus RX350 ( I think that's the name) and personally I wasn't impressed AT ALL and dont know how they justify their costs.
I looked at the Escalade and Tahoe and really the only thing that bothered me with those cars is that all of the Chevy SUV's look alike. I just wasn't going for it.
I finally found the Enclave (I saw it last of all) and FELL IN LOVE! I can't explain it!
I have never bought a car I couldn't complain about. I love complaining! and most cars (even ones I love) lend themselves to complaints. However, honestly, I really didnt have anything to complain about in the Enclave. I found myself taking the little things and just sort of saying "oh well, really who cares?". Even my wife was like "what the............" regarding my reaction to defficiencies. I was in love.
So, yesterday I get my Enclave and just wanted to get inside and play.
First off, I am STILL absolutely in awe of the electronics in this car. LIterally you could sit in there for 2 hours and probably still not figure out all of the little cool things you can do.
So, I started with the Nav System. I loved it. One thing I love is that when you input an addy, it gives you three different routes (shows them on the map) and lets you choose which one you want, by shortest, fastest, and something else I dont remember. I always use fastest. The screen is a great size and is easily readable during day and night. The mode changes color from day to night to allow better road visibility.
One thing I love is the voice system. I didnt realize the Nav and radio are controlled by voice (if you choose). You can tell it which station to choose and even addresses to plut into the Nav.
The Nav system is phonominal and the XM interface is great!
So, what next? We figured we'd set up an account with Onstar, so we gave them a call and the lady picks up and welcomes us and tells us that she thinks the EnCave is her favorite vehicle. Yes, I spelled that right. Encave. She said EnCave probably 10 times and not once did I ever even think she's even seen what this vehicle looks like. Oh well, she was nice.
We got set up on the year plan and got 100 extra talk minutes. I dont expect to use them alot but hey, It's fun to play with and cool to talk to someone without picking up or holding a phone. You can even dial the number with voice commands.
ONe cool feature I noticed was that the dash shows you how many prepaid minutes you have as you talk on the hands-free phone. Just a nice little feature.
I love the coloring of the dash. I initially wished that it was more of a blue color but I think the green/blue looks very class, especially at night. One cool thing is that the dash lights stay on at all times, even during day to allow for better illumination.
There are lots of features in the trip, including tire pressures, which is a nice feature.
I've not experienced the complaint about button location. Personally I LOVE the button locations and think they are incredibly easy to use and see. After looking at my "cockpit" I get the feeling that if someone is complaining about the button locations, then they're just grasping for straws for something to complain about with this vehicle.
The folding mirrors (electronically) is a great feature for me. I really like this. Mirrors fold quickly and quietly.
Engine noise - where is it? Seriously this car is quiet! Yes, You can hear the road and engine but honestly folks, I can't believe how quiet it is. When the DVD is running, you can hear the slightest noises even at low volume.
Speaking of DVD, this is great. You can play it over the speaker system or use the included 2 infrared headsets to listen to the movie while the driver can listen to XM or anything else. Regarding the headphones, they do need direct view to the locator or else you get static and even drop-off. The screen is crisp and clear and bright.
The DVD player plays until you start moving and then it cuts off.
The rear camera is great. I'm still getting used to it but it is a great feature.
Performance (yes I know I'm all over the place here but who cares?) - Personally I was very concerned about this initially. This car is heavy and has the same 2.6 liter as much lighter vehicles. However, after driving this, seriously dont worry, it's very well powered. If you want something super tough, got get a SUV with a V8 and get your 20 mpg on the highway, but, no me! I like that they kept the V6 because honestly with gas prices extremely unstable, I dont want to be forced to spend so much on gas.
Anyways, another cool feature is that the Nav system makes sure you can hear it. Everytime it begins to speak it will lower your radio's volume and even lower your AC so you can hear it.
Today I found a REALLY REALLY cool feature. Of course, the Nav system uses POI but they are limited in their type. I needed to find a car stereo store and couldnt find it in my POI in the Nav. I called Onstar and they found it. I though it just ended with them giving me directions but instead they downloaded the addy into my car and then the voice system gave me turn by turn directions until I got there.
SEriously I am so wow'd by this car. I can't complain about it in any way. If you are considering this vs. a more expensive car, trust me, you're wasting your money. This car is absolutely impressive beyond words. I can't stop looking at it and want to keep driving it. Driving it is absolutely amazing.