Discussion Starter
•
#1
•
Hi,
My 2011 CXL has been having a bit of trouble starting. Sometimes, especially if it's been sitting a while, it won't start on the first turn of the key. It behaves as if the battery is dead. You turn the key and all the lights go out but nothing happens. The battery is only about a year old so I don't think that's it. After two or 3 turns the engine starts. If it's been driven recently this does not happen (so far).
I'm thinking it's either a drain on the battery somewhere or this X305 connector. I've seen some posts about the connector but I can't find any good pics of it on the internets. rbarrios (of course) had a good description in this thread but the pics aren't appearing for me.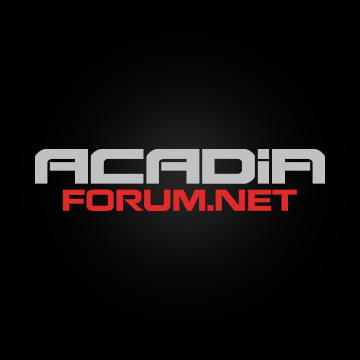 I'm at work when one of my techs comes in and says he seems some sort of cable hanging from the bottom of my Acadia. I go out and it's some sort of electrical cable on the drivers side not far from the door (underneath the Acadia). I get a towel and plug it in myself, thinking ok, that wasn't so...
www.acadiaforum.net
The fuel gauge is fine so maybe it's the battery. It was just in the shop for the AC. Maybe they shorted something? I'd like to check the connector before I call them about it. Anyone know where I can find more about it?
Wash your hands!